With Sainik School Coaching in
Lucknow, Harness Your Destiny
The foundation for both personal and professional development is education. It not only spreads information, but also molds people's personalities and character. Traditional education, on the other hand, falls short of fostering a comprehensive and well-rounded growth since it only emphasizes memory and knowledge retention.
Finding schools that place a high priority on students' total mental and personal growth is crucial in today's competitive environment, when kids are often motivated by grades and the pursuit of exclusive universities or well-paying professions. Schools that thrive academically while also instilling strong morals and values are a rare find in the educational environment.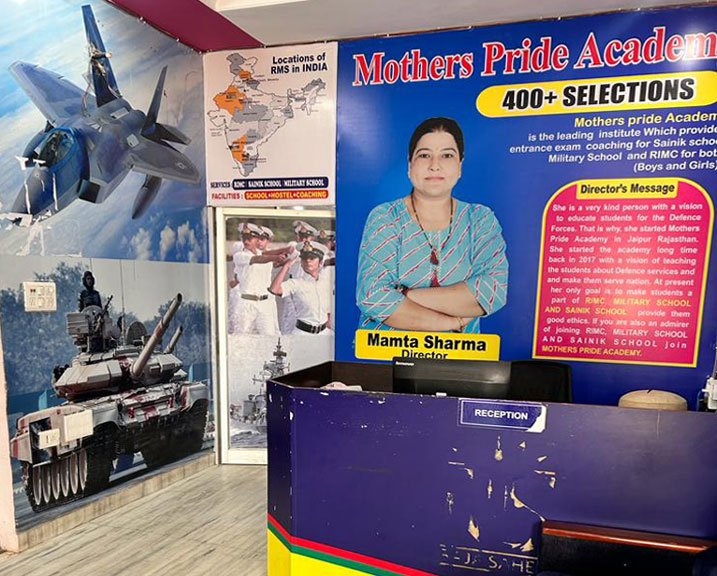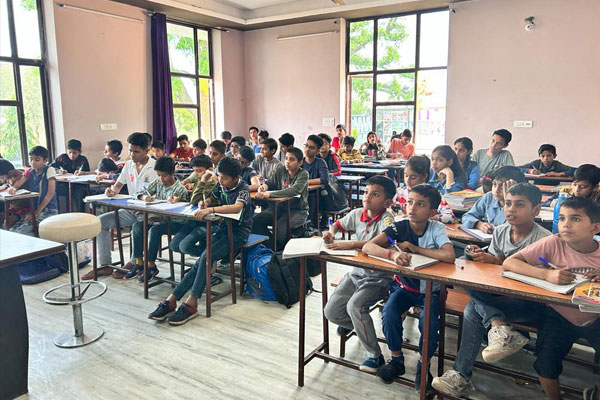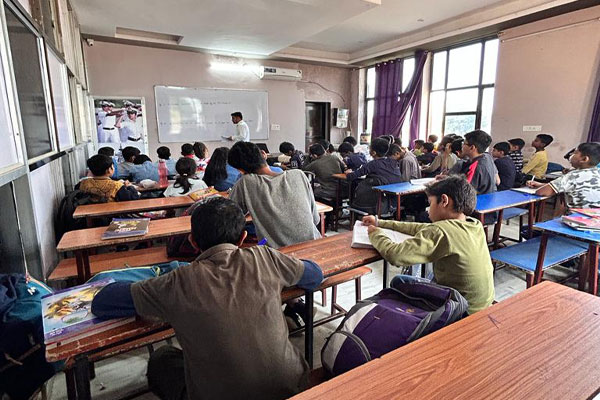 Sainik School Coaching in Lucknow System

The Sainik School system is one such remarkable educational institution that encourages all-around growth and prepares pupils for admission to the esteemed National Defense Academy of India. Since the Ministry of Defense founded and oversees these institutions, character development and preparing the next generation of national leaders are given top priority.
Students desiring to enroll in the Sainik School system may get specialized coaching and advice from Sainik School Coaching in Lucknow. These coaching facilities collaborate with the schools to guarantee that children get the greatest instruction and assistance possible to achieve academic, physical, and mental excellence. Sainik School Coaching in Lucknow helps students build a strong personality, a feeling of social duty, and a profound love for the country via their innovative curriculum and committed instructors.
The Sainik School system offers more than just conventional instruction. It provides a thorough development program that emphasizes both academic success and physical health as well as mental agility. Students get instruction to help them develop into well-rounded people who can easily transfer to the National military Academy, where they may continue their education and seek employment in the military industry. These institutions are known for generating top-notch officers for the military forces because to the rigorous education and training they provide.
Sainik Schools have more than 33 campuses around the nation, with one in virtually every state. One of these elite colleges is located in the well-known Lucknow. Sitara, Jhansi, Bhubaneshwar, Bajpur, Amati, Sambhalpur, and several more places are further locales. The Sainik School Society, which oversees all of these institutions, ensures consistency and high standards of instruction in all of its divisions.
Sainik Schools are built on a strong code of behavior and discipline. These institutions preserve a setting that encourages order, morality, and a feeling of accountability. Only the most worthy students are accepted thanks to the stringent admissions screening procedure. Graduates from Sainik Schools are highly sought-after for senior positions in the military forces due to their reputation for providing superior training.
Why Pick Coaching from Sainik School?
Complete Preparation: Sainik School Coaching offers expert advice and materials that are especially suited to the entrance test criteria of Sainik Schools. The coaching institutes ensure that students get specialized preparation to increase their chances of success since they are knowledgeable with the test format, curriculum, and selection procedure.
Experienced Faculty: Sainik School Coaching facilities are staffed with knowledgeable instructors that have a thorough understanding of the topics and are conversant in the subtleties of the entrance test. They use efficient teaching techniques, clear up questions, and provide pupils individualized attention so that they may properly understand ideas.
Mock Exams and Practice: Sainik School Coaching institutes regularly provide mock exams that replicate the setting of the real exam. These practice exams assist students in grasping exam format, time management, and pinpointing areas that need work. They continuously improve their performance and confidence by taking mock exams.
Personality Development: Sainik School Coaching places a strong emphasis on total personality development in addition to academic performance. Students learn responsibility, discipline, and integrity at the coaching centers. They promote traits that are crucial to the military services, such as cooperation, leadership, physical fitness, and character development.
Motivation and Direction: Throughout their training process, students get ongoing motivation and direction from Sainik School Coaching centers. The knowledgeable mentors provide insightful advice, study techniques, and ideas to assist students in maintaining motivation, maintaining concentration, and overcoming obstacles. They provide an encouraging atmosphere that encourages kids' dreams and promotes development.
Choose the Best Sainik School Coaching in Lucknow Now
Sainik School Coaching in Lucknow is your ticket to success if you want to enroll in the prestigious Sainik School system and pursue a career in defense. To assist you in doing well on the entrance exam, these coaching facilities provide knowledgeable direction, in-depth study materials, and practice tests. You may achieve your goals and set out on a road to become an accountable and competent leader in the defense services with their assistance. Sign up for Sainik School Coaching in Lucknow now to realize your full potential.