Sainik School Coaching
in Delhi
A dedication to a life committed to duty, honour, and patriotism is implied by choosing Sainik School coaching in Delhi. This choice represents more than simply an educational decision. These coaching facilities act as the building blocks for the development of young people into national security guards. Beyond academic brilliance, they foster leadership potential, physical health, and a strong sense of accountability.
Delhi, the nation's capital:
Delhi, the vibrant centre of India, is a city that exudes ambition and desire since it is where history and modernity collide. Young people's hopes of wearing the uniform and serving their country are nurtured in its many pathways. The nation's capital of Delhi's Sainik School coaching is crucial in making these dreams a reality. This blog explores the extraordinary history of Sainik School coaching in Delhi, stressing the unique characteristics that make it stand out.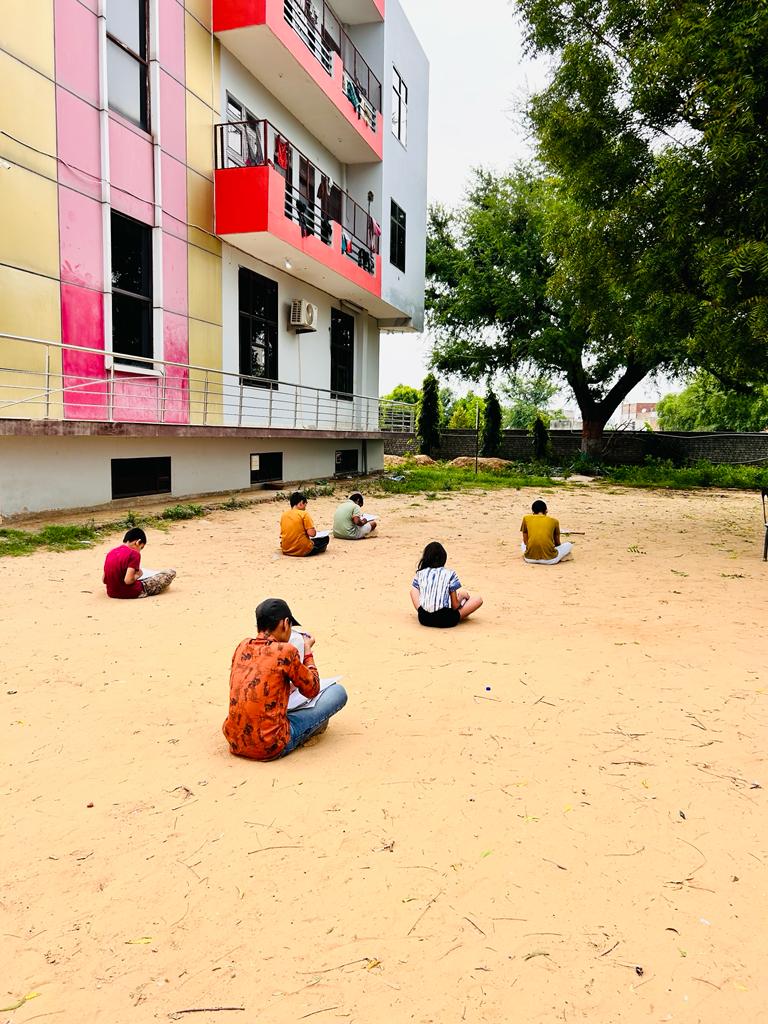 The Unique Qualities of Sainik School Coaching in Delhi

Academic Excellence: Coaching centres run by the Sainik School in Delhi are famous for their academic rigour. They provide painstakingly planned courses that thoroughly cover the curriculum, guaranteeing that students are well-prepared for the admission tests.
Physical fitness: Recognising the crucial role that physical fitness plays in a career in the military, Delhi's coaching centres provide devoted coaches and effective training regimens. They make certain that pupils are in excellent physical and intellectual health.
The development of leadership is essential for a career in defence. Delhi coaching centres go above and beyond the classroom; they inculcate values like honesty, collaboration, and discipline, developing future leaders who set the example.
Ethics and values: It is crucial to establish good character. Delhi's coaching facilities give values and ethics first priority, developing students into accountable, morally upright people who are aware of the gravity of their responsibility.
Beyond Exams: Sainik School training in Delhi offers a comprehensive view of a career in the armed forces. It's not only about getting good grades; it's also about comprehending the many facets of military service and preparing them for the variety of difficulties and obligations that lie ahead.
Sainik School Coaching FAQs in Delhi:
What age should a pupil start Sainik School training in Delhi?
Although there is no set age, most kids begin coaching in grades 6 to 8 to guarantee thorough preparation.
Do coaching facilities in Delhi provide assistance with the Sainik School's medical exam?
Yes, there are a lot of coaching facilities in Delhi that provide direction and preparation for the medical test, which is an essential step in the Sainik School admissions process.
Are there scholarships available in Delhi's coaching centres for meritorious students?
Yes, a few coaching centres in Delhi provide financial aid to deserving students. During the admissions process, interested candidates may enquire about these options.
Conclusion:
Young defenders' hopes continue to bloom in the nation's capital, where history and aspirations intersect, encouraged by the everlasting dedication of Sainik School coaching centres in Delhi. These facilities serve as more than simply educational institutions; they serve as transforming spaces that shape young people into the security and integrity of the country's future stewards. The coaching facilities in Delhi serve as the bulwarks of this lofty goal, raising India's future defenders with unflinching devotion, honour, and passion. They are the lights that shine a road of greatness and service before countless young souls, guiding them on a route that goes beyond academic achievement and leads to a life of meaningful responsibility and purpose.