Sainik School Coaching
in MP
The state of Madhya Pradesh, which is renowned for its fascinating history, varied culture, and breathtaking natural surroundings, serves as a breeding ground for future national champions and leaders. Sainik Schools are towering centers of academic and military success in this region of India. This blog will examine the unique experience of Sainik School coaching in Madhya Pradesh, wherein the aspirations of young people's hearts are painstakingly shaped into the future national heroes.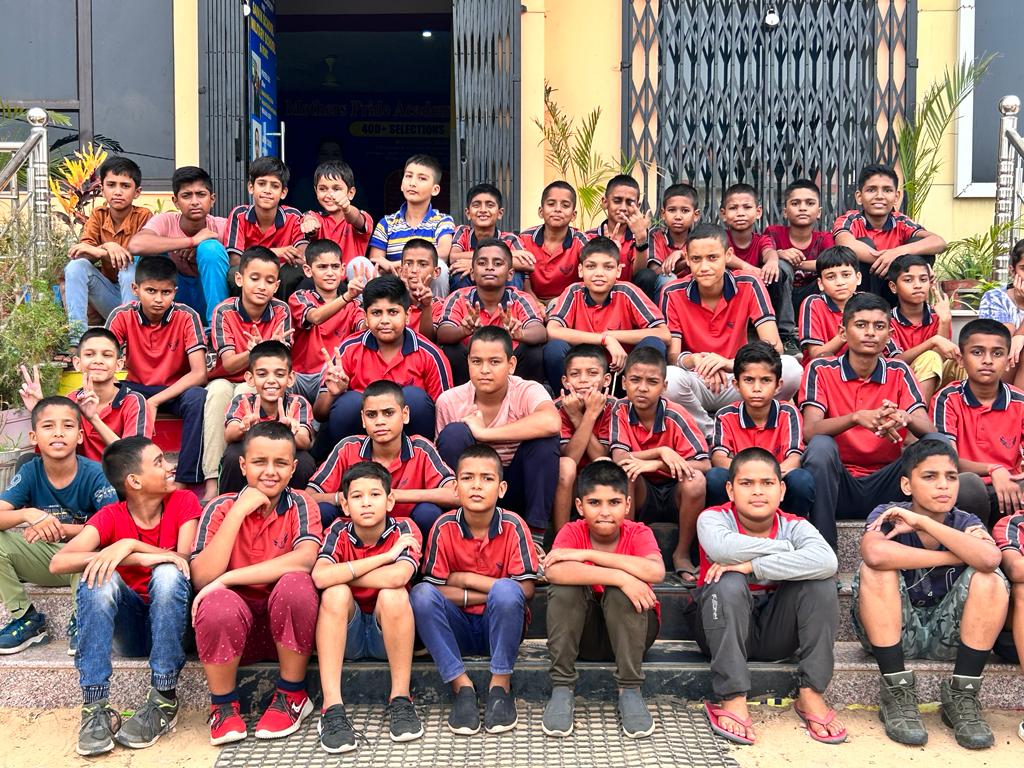 Sainik Schools: Developing Leaders and Warriors

A network of outstanding institutions known as Sainik Schools was founded with the noble goal of nurturing young minds and endowing them with traits of discipline, leadership, and patriotism. These institutions provide a balanced education that puts an emphasis on both academics and preparing students for a future in the armed services. One such Sainik School, located in the heart of Madhya Pradesh, is essential to the success of our mission.
The Heart of India is Madhya Pradesh.
The state of Madhya Pradesh, sometimes known as the "Heart of India," is renowned for its illustrious history, magnificent structures, and verdant landscapes. The Sainik School in Madhya Pradesh is located in the state's capital, Bhopal. This university gives students the chance to get a top-notch education while beginning a life-changing path toward helping the country.
The Goal of Sainik School Coaching in MP.
Sainik School coaching facilities in Madhya Pradesh are essential in helping aspirant cadets realize their ambitions. They contribute in the following ways to this admirable cause:
1. Expert Guidance: Sainik School coaching facilities in M.P. choose knowledgeable instructors with extensive expertise in teaching the Sainik School entrance test. Students may succeed in the very competitive hiring process with the help of their knowledge and assistance.
2. Individualized Approach: Coaching centers in M.P. understand that each student is unique. They customize their coaching courses to meet each student's unique strengths and shortcomings, providing thorough entrance test preparation.
3. Strict Practice: Consistent practice is necessary to succeed in competitive tests. Coaching facilities hold mock exams and provide a multitude of practice resources to help students get comfortable with the structure of the test, develop their time management abilities, and gain confidence.
4. Holistic Development: Coaching at Sainik School extends beyond the classroom. It emphasizes personal growth, communication abilities, and physical conditioning to provide pupils the well-rounded capabilities required for military life.
5. Competitive atmosphere: Being in a competitive atmosphere with peers who share your interests may be quite motivating. Coaching centers in M.P. provide an environment where students encourage one another to pursue success.
The Starting Point: Sainik School Coaching in MP
Aspiring Madhya Pradesh Sainik School cadets set out on a path that requires commitment, tenacity, and a strong sense of patriotism. The state's cultural diversity, historical importance, and scenic beauty provide a setting for a goal-directed and narrowly focused course of study.
You could run across young people in Madhya Pradesh whose aspirations are greater than the Vindhyachal Range's highest peaks. Where discipline, dignity, and love for the country collide, Sainik School coaching institutes in Madhya Pradesh give these aspirations wings.